Community Groups are small groups of adults that meet weekly in someone's home for fellowship (building relationships), Bible study, and prayer. They are for adults of all ages, stages of life, and spiritual maturity.
Being in a group allows you to connect relationally while growing spiritually, and groups provide an environment where you achieve accountability, belonging, and care.
At GPC, we think Circles are better than Rows. We also think that Life is better connected. If you'd like to join a group, please contact Josh Jenks, and we'll do our best to get you plugged in!
Current Community Groups
One of the more fragile areas we encounter in life is that of marriage. We don't think of it often, but good marriages are what holds the fabric of our society together. Our Young Couples Community Group is designed to help couples learn the tools and methods necessary to develop a vibrant marriage and family. This group meets at 12:30 p.m. on alternating Sundays with a potluck dinner followed by a study on marriage.
At Grace Point we recognize that this is a critical period of life, where personal beliefs are formed and challenged, and key life decisions are made. We have a heart for students and early career singles who want to bond together to pursue a deeper relationship with Jesus and others who are at a similar phase in life. We offer multiple opportunities for connecting with other young adults and for pursuing a closer relationship with Jesus Christ. We meet on Monday nights at 7:00 in The Commons.
Vision: To love God, God's Word, and his diverse people.
Scripture passage: Psalm 139:13-14
Which points to our creator and His creative design within each person
For you created my inmost being; you knit me together in my mother's womb. I praise you because I am fearfully and wonderfully made; your works are wonderful, I know that full well.
Group Name: I.D. – Grace Point Young Adults
Each of us have a unique identity of which our very value and design are imprinted by the image of God. We are made in His image and are called His children who have an inheritance in his kingdom. In a world and culture where our identity is under attack we need to be rooted in a foundation that is in Christ, running deeper than life's circumstance and more indelible than a fleeting title/position. He bought us with his sacrifice not only to bring us freedom but to redeem our lives to be molded into that image.
Imagio Dei (ID) – the image of God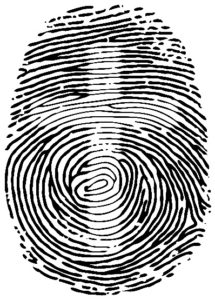 I.D.
Grace Point Young Adults
Join our Facebook Group →
Our Ladies Bible Fellowship meets on Tuesdays from 9:30-11 a.m. in the Commons (next to the auditorium – use the upper parking lot on Gates Road). We will start studying the book Son of David: Seeing Jesus in the Old Testament on September 18th. For more information about the fellowship,
click on this link and type in your question for Meg Radke
or leave your name and number at the Information Center or with the GPC secretary.
Access Right Now Media
---
Download Community Group Covenant
FREQUENTLY ASKED QUESTIONS